About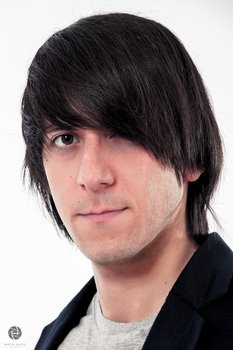 Martin Hauser
"Drawing with light"
Portrait and theater photography allows me to connect three different fields of interests - art, technology and social interaction.
The essential part of photography is light, no matter if it's natural or artificial. The artistic value consists of using the current available possibilities to create an attractive presentation of the subject for the viewer. Like a painter using a brush to paint his or her ideas on the canvas, I draw with light and capture it with the camera. So, the camera represents the connection between my subject and my idea.
As a portrait photographer, I would like to shoot not only the appearance but the character and the personality of the person. Only if I get to know my subject, I am able to create a real portrait.
Most of this applies to theater photography too. While shooting in theaters, it is not sufficient to get only the essential moments, but the understanding of the whole play influencing the pictures.
With the combination of my calm, my concentration and my ambition to gain experience, I come to my next shooting.
Martin Hauser
Balderichgasse 15/11
A-1170 Vienna
Austria
Phone: +43 (664) 217 99 64
E-Mail: web [at] martinhauser.com
Internet: martinhauser.com
Facebook: facebook.com/catchlight.official
Instagram: instagram.com/catchlight_official
Twitter: twitter.com/martin_hauser/
Photography: Catchlight Photography by Martin Hauser - catchlight.at
Technology: Martin Hauser Technology - martinhauser.net